Large Format Digital Printed Posters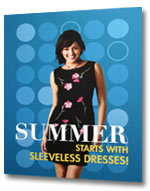 Our large format digital printing capabilities allow us to produce custom posters for promoting an upcoming event. Bright, attention-grabbing, cost-effective, and most importantly, delivered on time!
Whether you need one or 1,000, Zane Williams can help you achieve your goal. We offer a variety of print materials you can choose from for your custom poster, including paper, card stock, coraplast and styrene.
Once you select a material, Zane Williams will match a 4-color process or PMS colors exactly to your artwork to ensure that your poster turns out as colorful and as eye-catching as you expect. Even better, ask about our special high gloss UV clear coat that will give your posters that extra punch!
Concerts, sporting events, special promotions – whatever you want to spotlight, there's no better partner that can get your message across than Zane Williams.